The Center for Retailing Studies
Marking 40 years since we set the standard as the first retailing center in a business school, our Center for Retailing Studies (CRS) remains at the forefront of retail education. We create a dynamic hub where students, researchers, and industry leaders converge, amplifying retail knowledge through innovative teaching, research, and collaboration.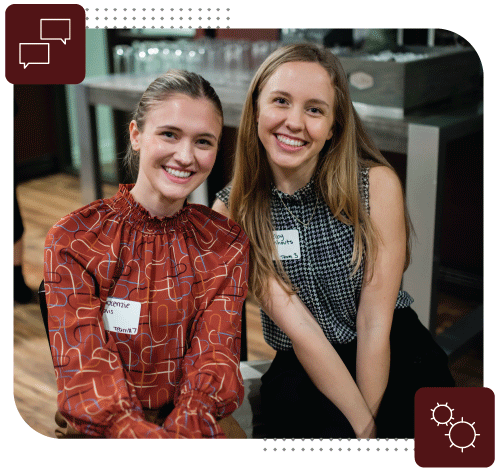 The Center for Retailing Studies provides our students with a number of transformational learning experiences. Our academic mission is rooted in a strong curriculum of classroom study in the core elements of retail enterprise leadership, including fundamental skills such as retail strategy, merchandise management, digital commerce, retail innovation, store management and customer service combined with a retail capstone course.
Our award-winning research faculty continues to lead industry knowledge in areas of innovation in customer experience development, marketing in the digital age, and the evolution of retail organizational structures to adapt to a rapidly changing business environment. We partner with organizations from across the retail spectrum to research, develop and share knowledge that advances our industry and prepares us to serve consumers effectively in the years ahead.
From our founding in 1983 through to today, our mission remains focused on developing the retail leaders and business knowledge for tomorrow.
Meet Our Team
The Center for Retailing Studies is dedicated to the success of our students and partners. To learn about the center, our research, our programs or become a corporate partner connect with our leaders, faculty and staff, by visiting our directory page.